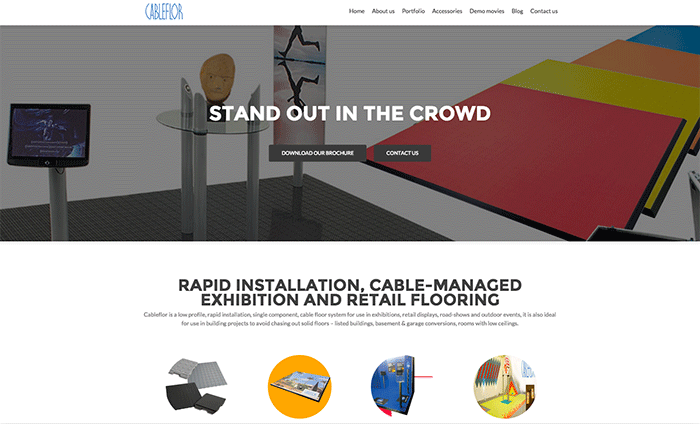 Marketing and event professionals will certainly find our client's newly published website — cableflor.co.uk, of particular interest.
Cableflor is a very stylish and easy-to-build floor modular system for use with exhibition stands, retail displays, road-shows and outdoor events.
Cableflor offers the perfect solution for managing your exhibition booth cables – and at the same time helps boost your brand by making you stand out from your competition with printed graphics, LED light edging and a range of complimentary accessories for your stand. Choose your own corporate colour or select from a range of colours already available if you do not have a lot of time.
The new site, built by us, Consilium Design, was launched at the end of August, it's main objective being the collection of potential customers' contact details so the leads can be followed up with a second email. Visitors are encouraged to download Cableflor's company brochure and submit their contact details whilst doing so.
Visit the site at www.cableflor.co.uk