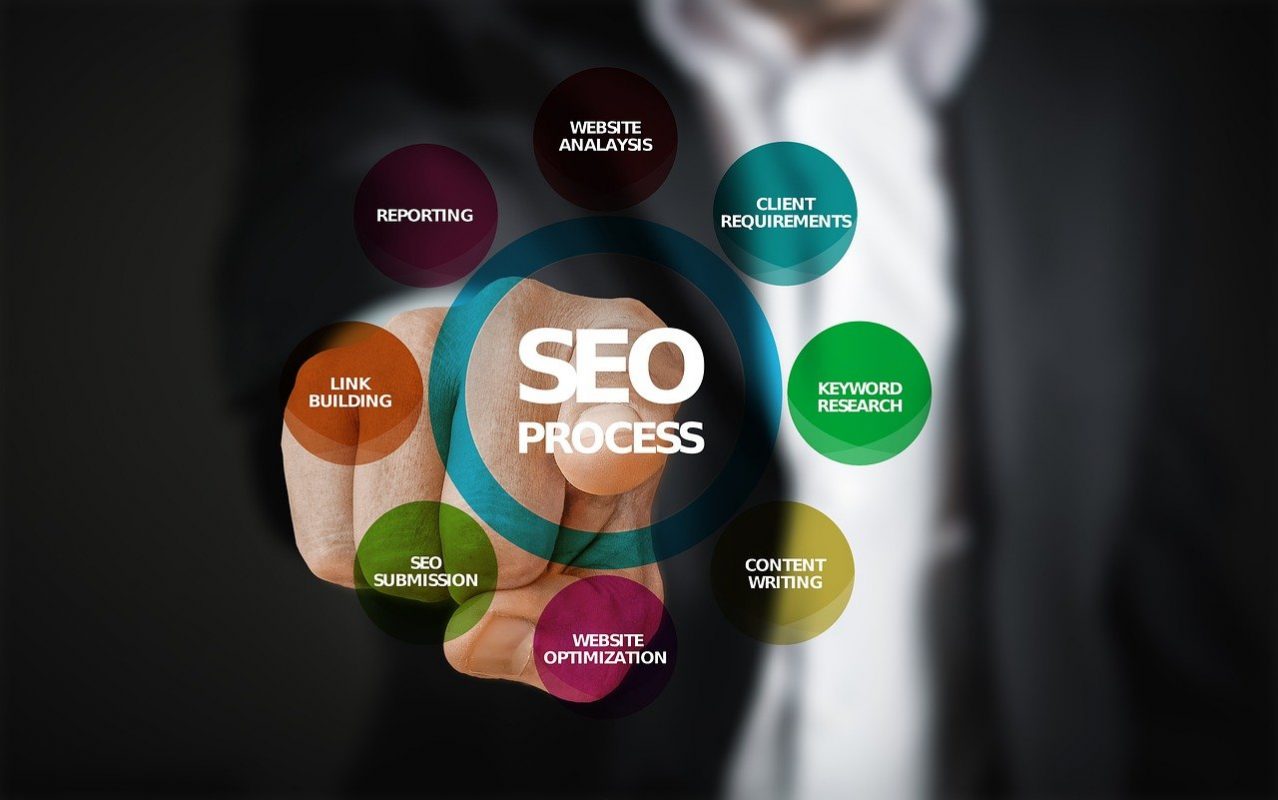 Getting your site on page number 1 in Google
In 2040 it is anticipated that over 95% of people in the UK will shop online.
SEO (Search engine optimisation ) is a huge part of success with e-commerce ( and corporate) websites. Many people now assume they can create a website themselves, there are many applications and CMS solutions available to set up your own store. These solutions also guide you through setting up pages correctly and they submit your pages to Google on your behalf. However, if you want to be successful and appear on the first page for chosen keywords, you have to be better than the other people using the same applications as you.
SEO involves research and planning and after that phase, reporting and monitoring.  Your pages need to be carefully adjusted, along with your images. Keywords needs to be regularly monitored and adapted, should it be necessary. You need to look at what is happening with regard to keywords and social media.
Everything needs to connect…
Google has made it easier for webmasters to see what is happening with their sites and positioning with an in-page reporting system in the search engine. This really helps you stay on track. However how do you get the site there in the first place? 
Landing Page Optimisation
Start with landing pages, refine your category pages and turn them into high-hitting landing pages first.
Research realistic keywords for your products. Try three-word phrases as opposed to two or even one, if you are a new store. These keywords need to be inserted on the page title, plus the description of the page.  They need to be used naturally throughout the copy and the images that are used on that page. 
Once you see your site listed you can get more information on the click-thru ratings and the bounce-back ratings, is your product page interesting? If your bounce rate is high, think about changing the content or even the products appearing on this page. Consider the use of the images, maybe get a better set of product photos? Price, it it in line with the competitors? Once you have the conversion rate that you want. move on, but monitor. 
Speed up your site
Hosting
Host your site well, make sure it has a fast processing speed.  We recommend spending just a little more on your own cloud server. Cloudways are our first choice of company for hosting e-commerce sites, (see the banner link below for a 40% discount!). Make sure your site is secure, the higher you are in the search engines, the more the hackers will attack. Good hosting always plays a part in how Google will rank your website. 
Mobile site speed and User Experience (UX design)
With the majority of people now purchasing with their mobile phone, the mobile e-commerce site has become the most important.
Test your site speed here using Think with Google.
You will also receive a free report on how you can improve your own site. 
We can offer you guidance and help kickstart you within the land of SEO. Get in touch.